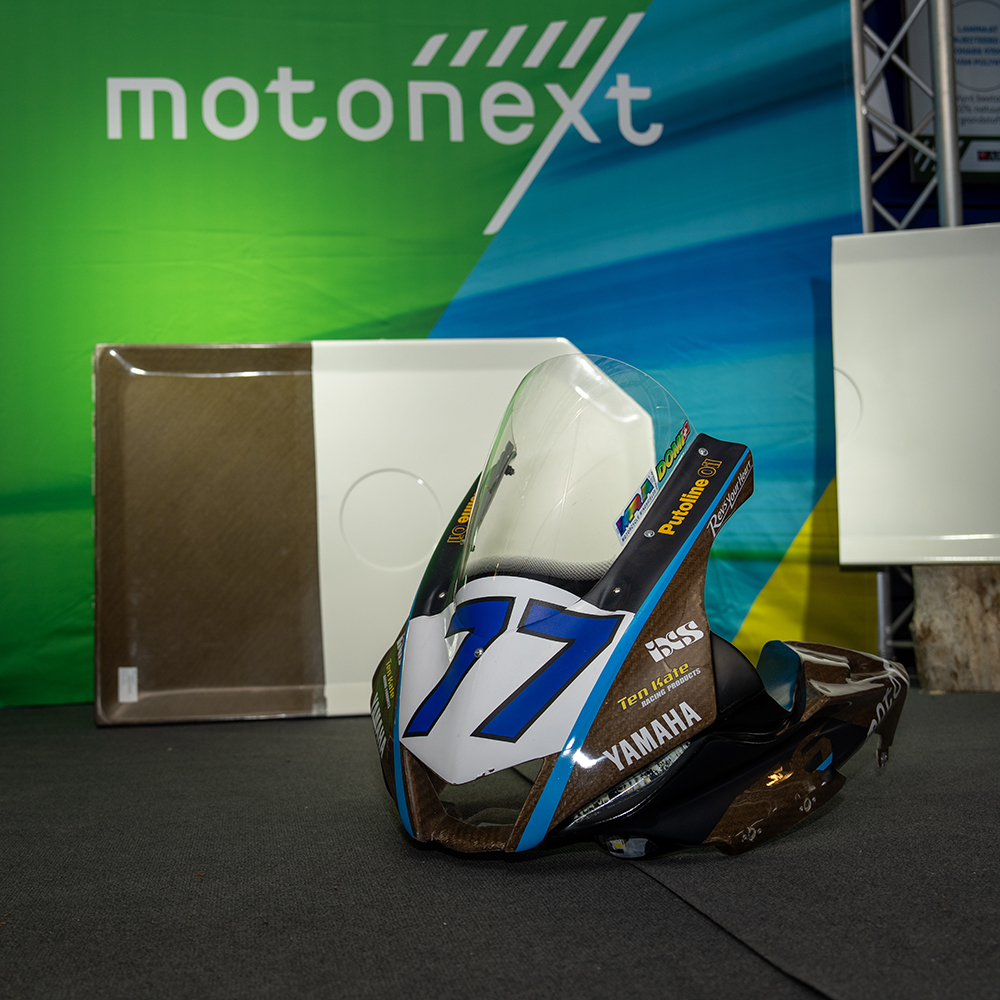 Van project naar product: onthulling eerste industriële toepassing
Hoe Ten Kate Racing met biovlas een wereldprimeur lanceert in samenwerking met chaletbouwer Arcabo. Motoren opgebouwd met biobased onderdelen. Douchecabines van chalets op basis van biologische materialen. Sinds donderdagmiddag zijn het geen hersenspinsels meer. Het motorsportteam van Ten Kate Racing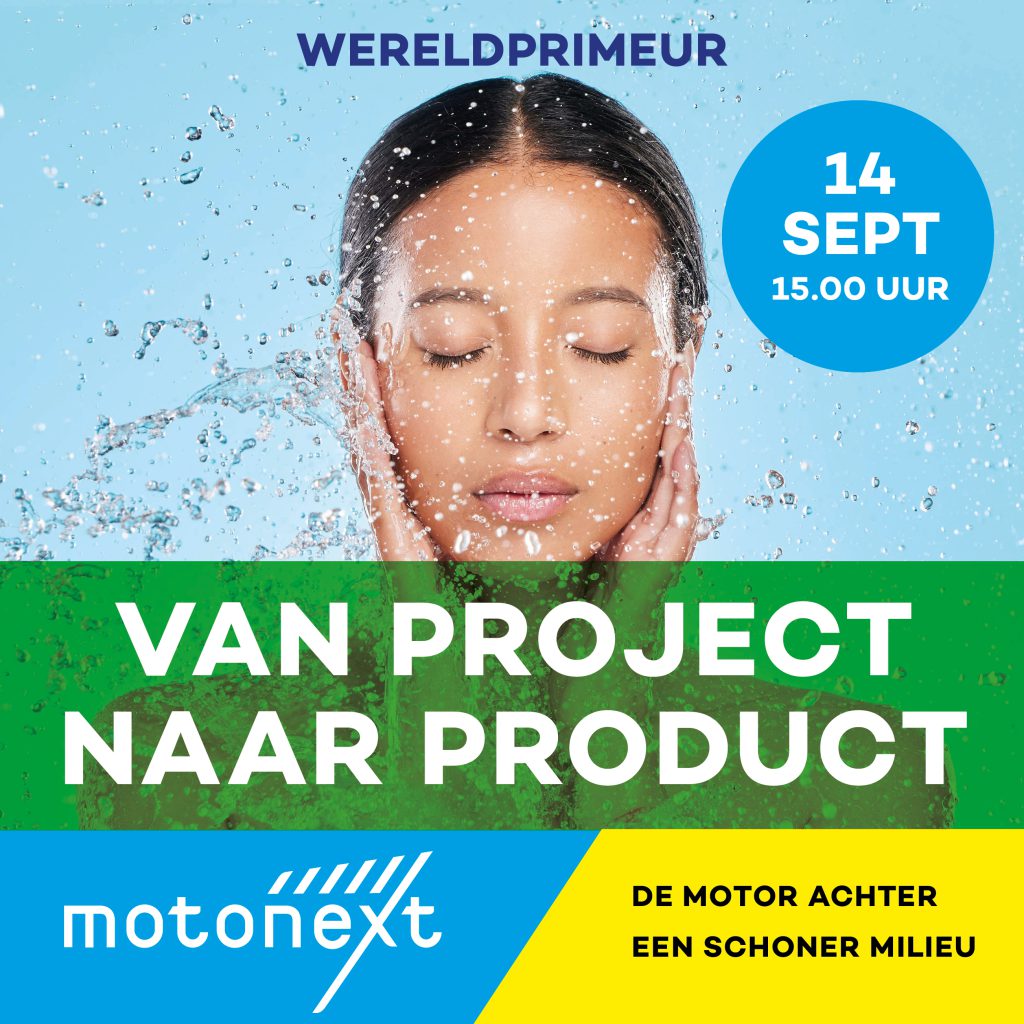 Op 14 september a.s. presenteren we de uitkomsten van het Motonext project waarmee we als Ten Kate Racing in 2021 gestart zijn. Vanaf 2022 zijn er met verschillende partners uit de motorsport (en ook daar buiten) al verschillende innovatieve en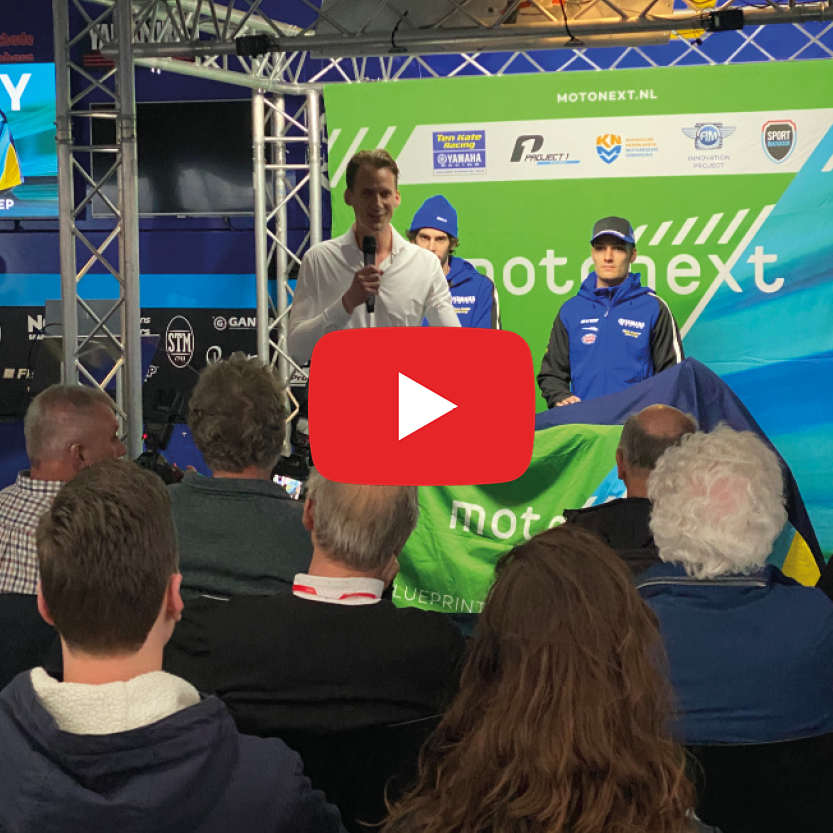 Presentation Motonext Phase 2 – Friday April 21st 2023 – TT Circuit Assen
Ten Kate Racing, alongside Project 1 and its partner Putoline Oil, has presented a 'world's first' during the third round of the WorldSBK Championship, held in Assen from 21–23 April.  This global premiere is a direct outcome of the FIM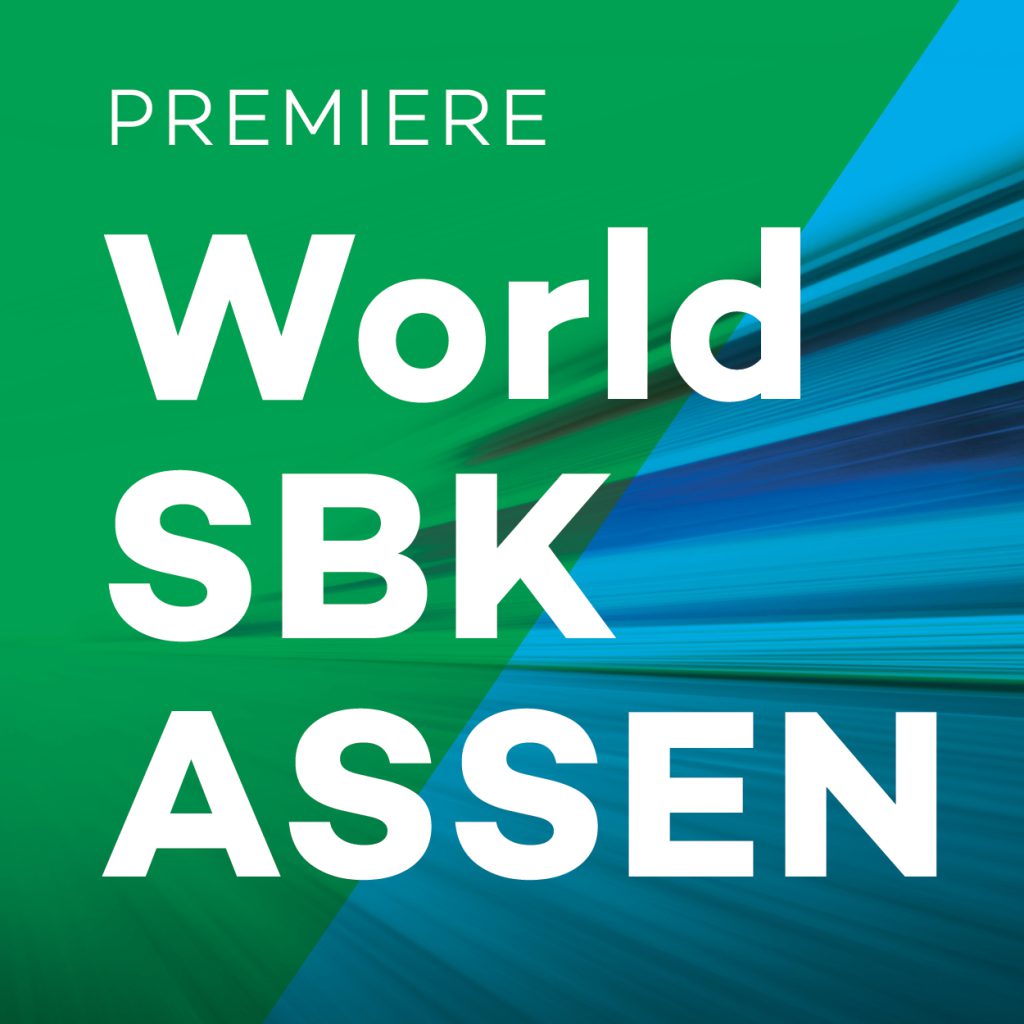 Ten Kate Racing, alongside Project 1 and its partner Putoline Oil, will present a 'world's first' during the third round of the WorldSBK Championship, held in Assen from 21–23 April.  This global premiere is a direct outcome of the FIM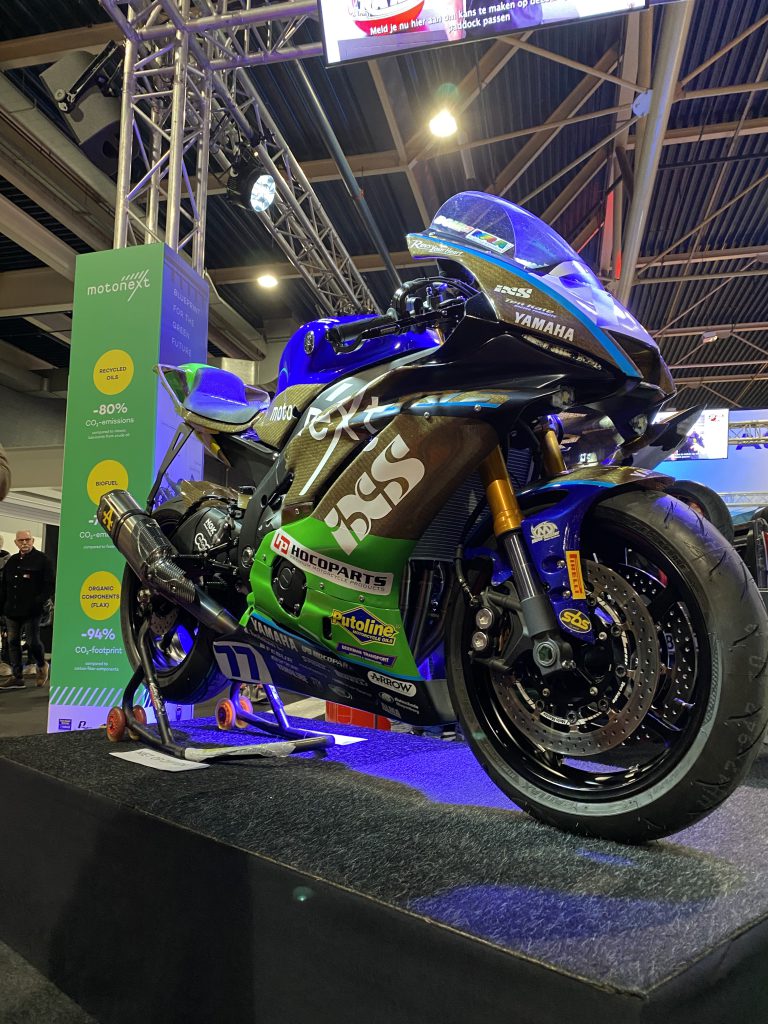 Motonext at the Motorbeurs Utrecht 2023
Motonext was present at the well-attended Motorbeurs Utrecht 2023 with the champion motorcycle from Aegerter. Here one could view the flax parts up close.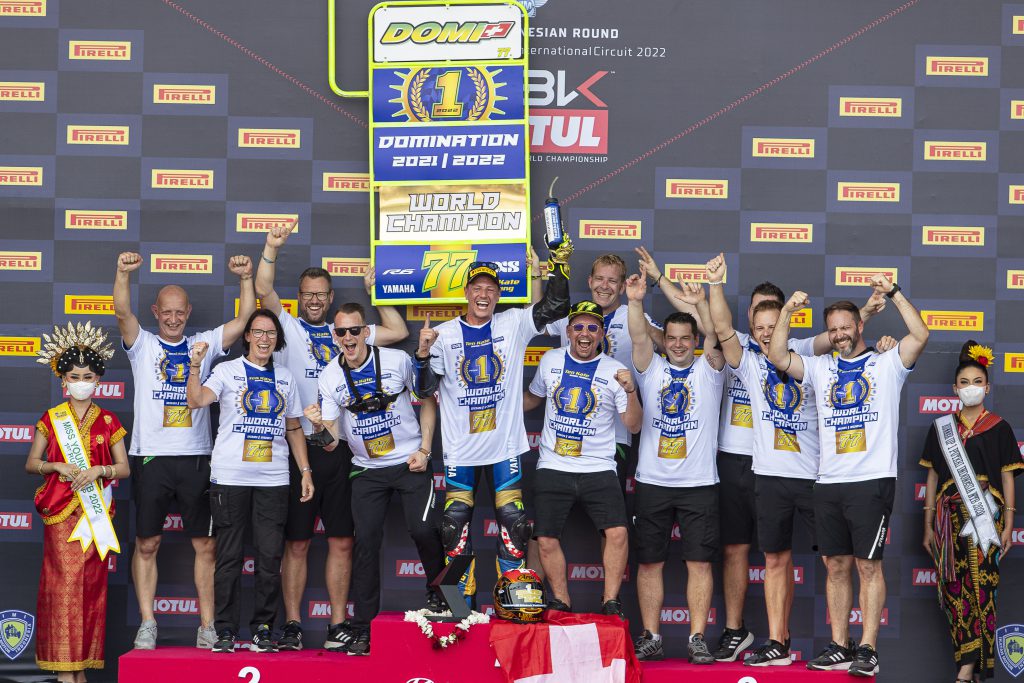 Dominique Aegerter Worldchampion and Ten Kate Teams Championship 2022
In Indonesia, Dominique Aegerter became World Champion WorldSuperSport 600. Ten Kate Racing won the Team Championship. In Barcelona they drove with the full Motonext fairing. It was a double for both. They became champions in 2021 and 2022 as well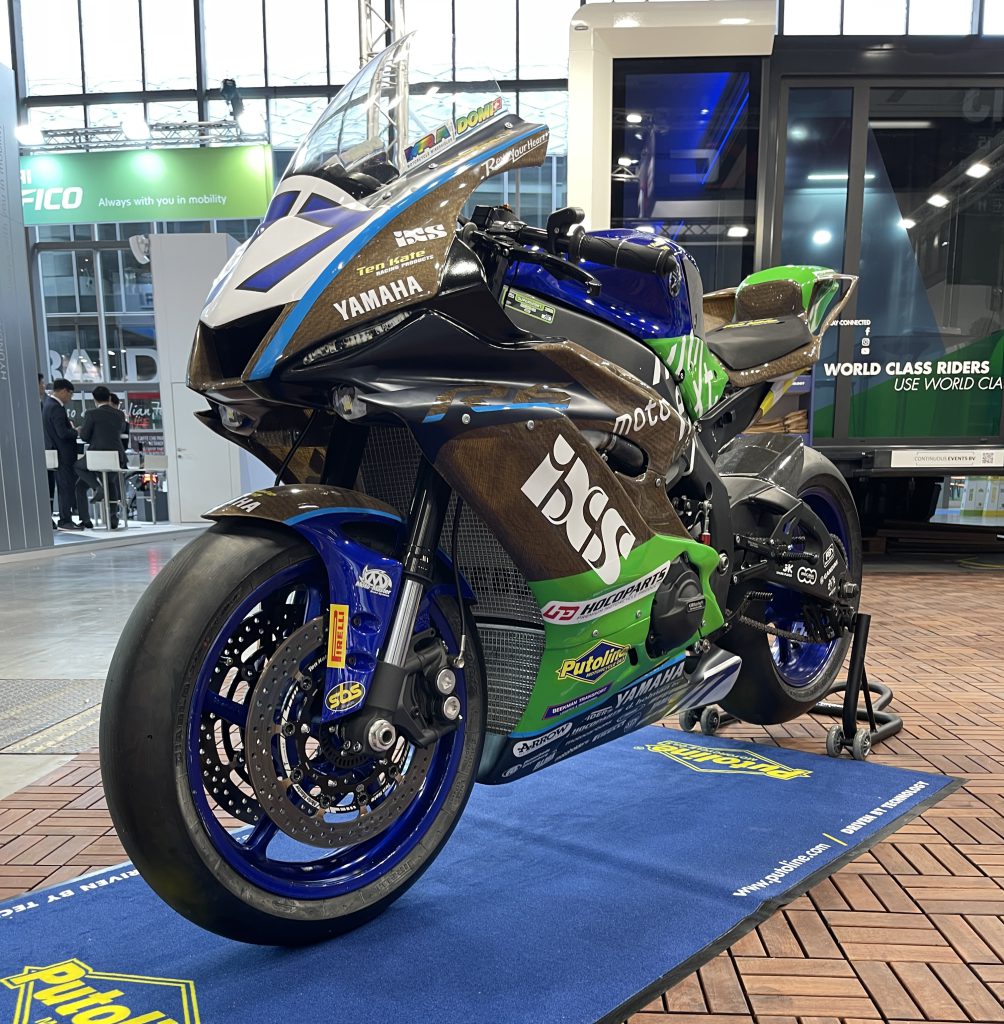 Motonext and Putoline at EICMA in Milano | 8th-13th November
A great week for Ten Kate Racing and Motonext. In addition to the possibly decisive game for the Worldchampionship in Indonesia, we are also at the EICMA in Milan with Putoline. You can find us at Hall 13, C89.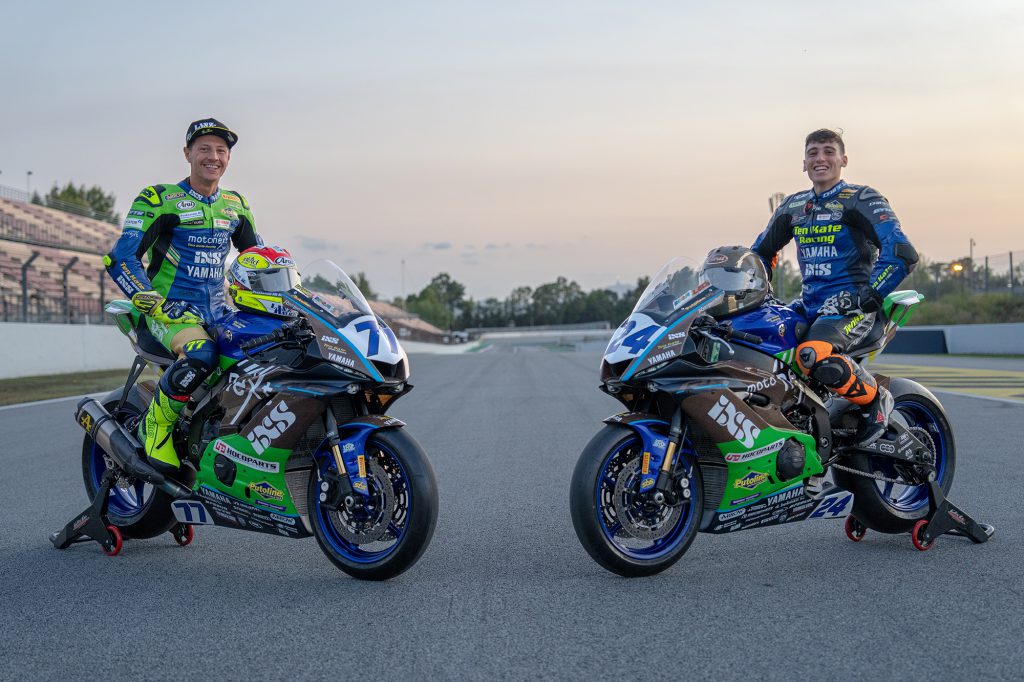 Motonext and SBS at EICMA in Milano | 8th-13th November
Pressrelease Date: 02-11-2022  SBS enters Motonext with Ten Kate Racing  SVENDBORG, Denmark. SBS Friction A/S is after more than 20 years of collaboration as Partners in Racing with Championship team, Ten Kate Racing, extending its collaboration into the teams Motonext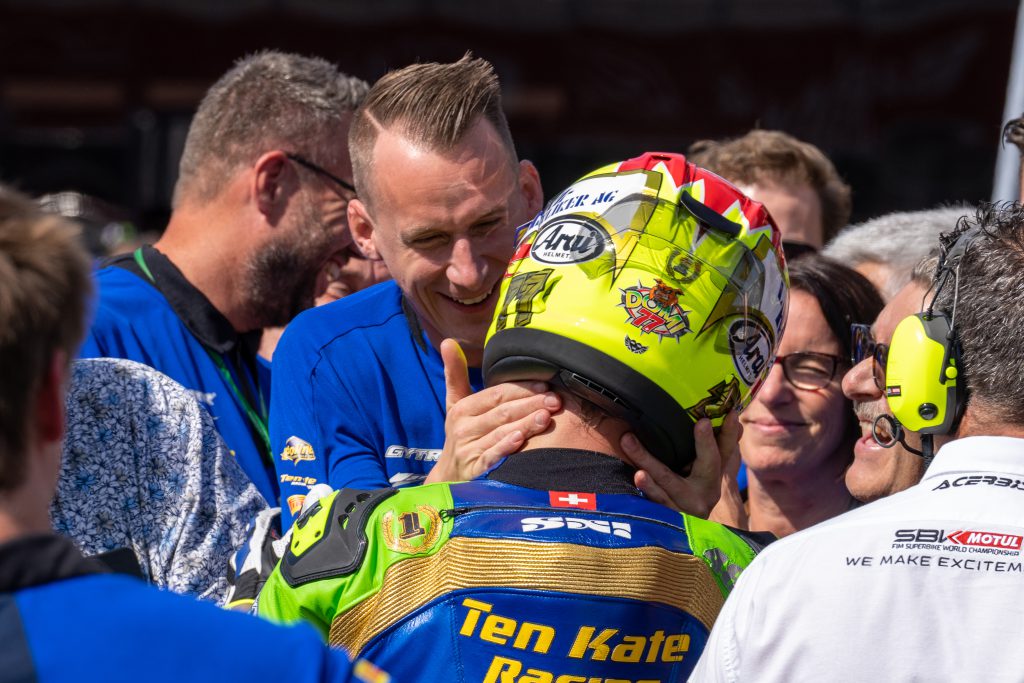 Pionieren 3.0 | Interview Kervin Bos in Moto 73
Al jarenlang worden er managers van grote fabrieksteams gillend wakker als er weer eens een Ten Kate-racer hun droom naar nachtmerrie transformeert. Maar Motonext is de overtreffende trap, waarbij Ten Kate terugkeert naar wat ze zo verschrikkelijk groot heeft gemaakt: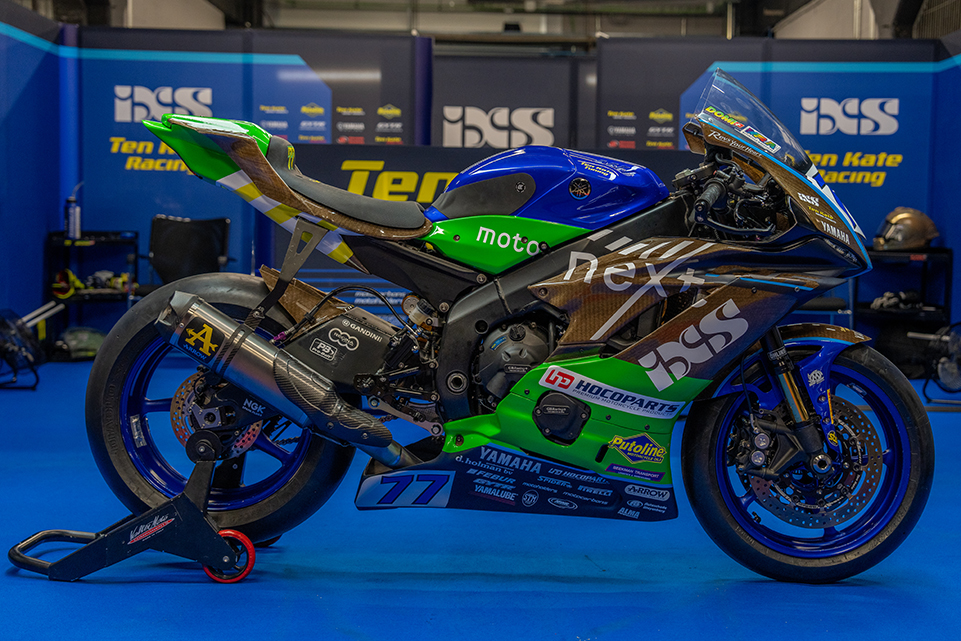 A focus on sustainability: Ten Kate Racing incorporate green solutions on their bikes
The Dutch team ran a special green livery in Catalunya with reigning Champion Dominique Aegerter taking two wins It was a successful Catalunya Round for Ten Kate Racing in the FIM Supersport World Championship at the Circuit de Barcelona-Catalunya, both