The Dutch team ran a special green livery in Catalunya with reigning Champion Dominique Aegerter taking two wins
It was a successful Catalunya Round for Ten Kate Racing in the FIM Supersport World Championship at the Circuit de Barcelona-Catalunya, both on-track and off-track. During races, the team picked up a double win courtesy of reigning Champion Dominique Aegerter but there was a big development on his Yamaha YZF-R6 machine courtesy of a green solution to the fairing parts that were made out of bio flax as part of a sustainability drive.
Both Aegerter and teammate Leonardo Taccini ran special liveries in Spain to mark the momentous occasion with green featuring prominently on both the bike and leathers. The parts that were made out of bio flax were the second-generation development and, while it retains almost the same properties as carbon, carbon dioxide emissions during the production of the parts were reduced by more than 90%. A third fairing is currently in development with the aim of increasing the natural base product to 50% in the resin.
The new fairing was discussed by Aegerter after his Race 1 victory, with the reigning Champion saying: "It's nice to finish the race in first position. Our goal was to be in front of Baldassarri, and we again take five points more than him and also to give the Ten Kate Racing team a victory with this new project, with Motonext, and this new fairing they have developed with special plant things inside."
Ten Kate Racing have been working with several partners and stakeholders to develop the green solution as they look to continue their sustainability drive, by working with the Dutch national motorsport federation, the FIM as well as Yamaha, Pirelli and the team's own oil supplier and fuel developers. This has been a project ongoing for over 18 months and looks set to continue into the future as part of a partnership with Motonext.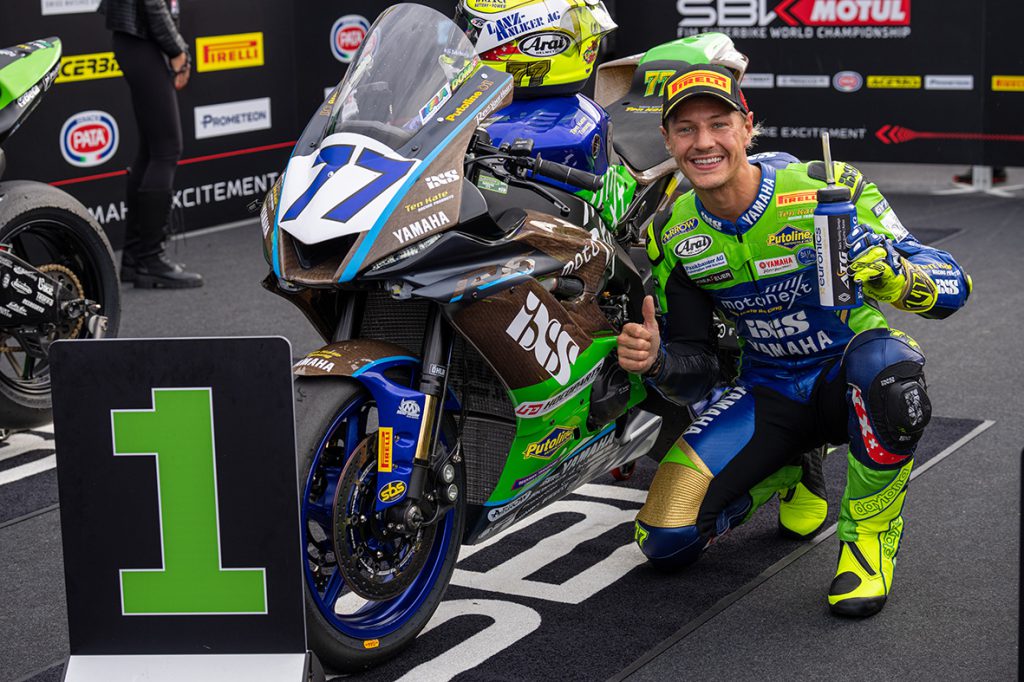 Explaining the project, Ten Kate Racing's Team Manager, Kervin Bos, said: "With the Motonext project, the Ten Kate team is showing what it is technically capable of. Our technicians have had a double job the past few months. On the one hand, the engines of Dominique Aegerter and Leonardo Taccini had to be optimally prepared and, on the other hand, a lot of passion and commitment was put into "greening" our race engines. For both, the results are there. Aegerter is leading the World Championship standings and the results of the various sustainability studies and tests are (ahead of) schedule."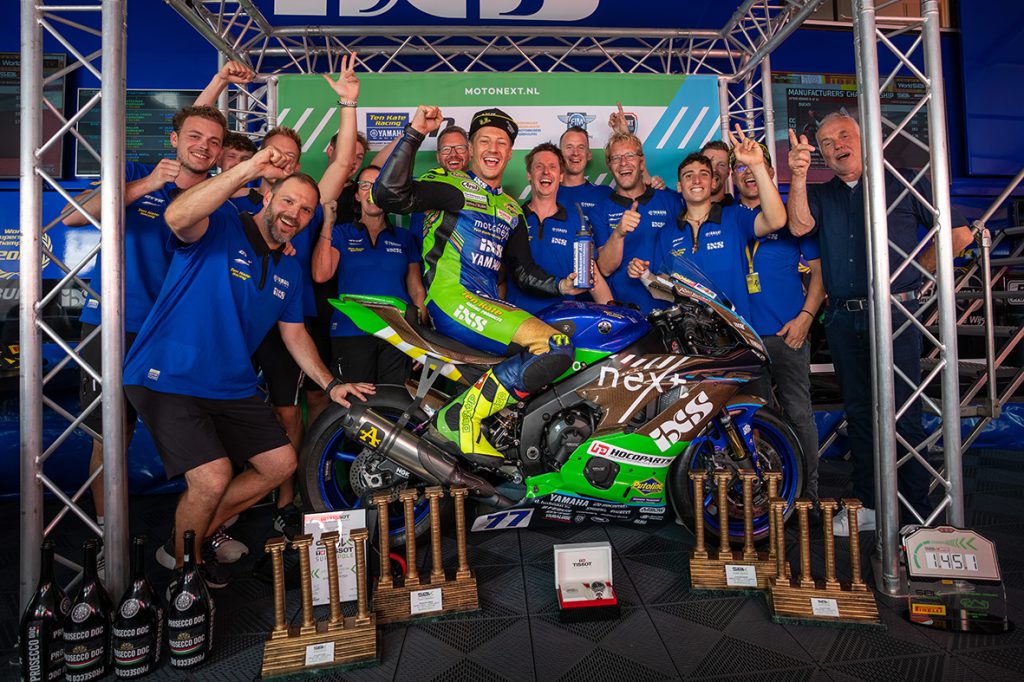 Ronald Ten Kate Ten Kate Racing Team Principal added: "18 months ago, I was initially sceptical about a sustainability project in motorsport. One thing, sustainability, seems to exclude the other, motorsport. Nothing could be further from the truth; it is now abundantly clear to me that motorsport can only survive by being actively involved in this. Not only is it good for the image of our sport, but we can play an active role in the future of mobility."
Ignacio Verneda, Deputy President of the FIM, said: "As the FIM, we have been concerned with the development and implementation of sustainability in motorsport for many years. The FIM was the first sports organisation to address the environment for 30 years. Three years later, a sustainability committee was already formed. That motorsport is the platform to explore issues such as innovation and sustainability is more and more obvious to everyone. Ten Kate's Motonext project is an official FIM Innovation project, which fits in perfectly with our policy. We are regularly informed about the project and are very curious about its results."
Source: WorldSBK
Photocredits: Randy van Maasdijk